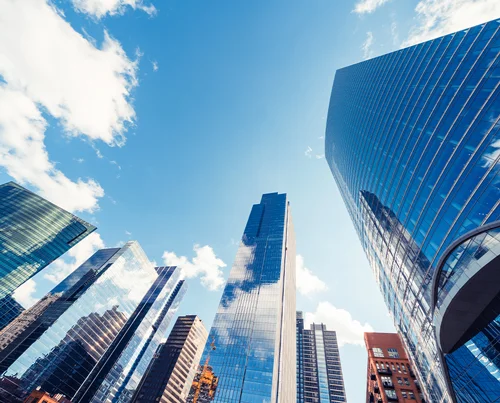 Banking
Most banks operate on legacy software. Although changing this requires considerable resources, banking businesses need to improve their legacy systems in order to run operations more smoothly.
By moving to a state-of-the-art core banking system, you can reduce your cost-to-income ratio by 9%.
However, full migration to a single system is a challenging and costly process. As a result, most banks to choose to "wrap" their existing systems. This procedure transforms back-end functions into basic processing functions.
On the other hand, it centralizes data so banks have a unified view of their clients and can add new technology to their existing systems.
DigitalCook can deliver your banking business with state-of-the art technology solutions to help you digitize your business and future-proof your banking operations.
Our Services at DigitalCook
Digital Transformation
To power innovation and enhance user satisfaction, banks and economic carrier establishments are imposing banking IT offerings that rework current processes, channel transport and operational models. Our banking IT services at DigitalCook offer sturdy ROI similarly to customized user interactions, quicker delivery of merchandise and offerings, better collaboration among employees, all intending to extend marketplace share.
Legacy Modernization
Reshaping legacy banking structures is a number one digital funding followed by banking and economic carrier organizations. We have helped business introduce modernized banking structures with complete banking IT services into their systems. These services are more stable, scalable, incorporated easily with rising technology and incur much less maintenance costs. With tested migration tools and frameworks, we decrease design costs as well as re-engineering, development, testing, records migration and validation, whilst making sure commercial enterprise continuity via our banking IT offerings.
Mobility Solutions
DigitalCook's mobility solutions enable our customers to work more closely with their customers, allowing them to easily and quickly bring new mobility products to market while ensuring privacy and data security. Our bank digitization solutions deliver a personalized and consistent customer experience across devices, enabling banking in multiple locations and times.
Business Analytics
Business Analytics helps financial institutions transform data into actionable data. Leverage deep expertise, modeling capabilities, and analytic solutions to deliver rapid analytics and leverage ever-growing customer data to drive immediate decision-making. We offer you key insights on various aspects of your business, including customer management, operations management, risk management, sales and marketing analytics, and banking IT services.
Bank compliance reporting
Our compliance reporting solution enables banks and financial service companies comply with a variety of regulatory requirements. These regulations include national and international regulations, enabling financial institutions to report business and operational risks in the format they require. Our proprietary compliance reporting system framework provides a reliable, secure and configurable system that is fully flexible and modular according to client requirements.
Our Bank Digitization Software Solutions
At DigitalCook, we provide you with completely customizable and platform-based software banking solutions to help you manage your business seamlessly. Our solutions include:
Benefit from our bank digitization services and contact us today
Online banking
Meet your customers' growing need for secure access to their bank accounts available 24/7 with our customized online banking solutions. We can offer you a rich feature set to ensure implementation of online banking best practices if you are implementing a new software solution into your system or of you are upgrading your existing solutions. Our tailor-made internet banking solution gives your customers the following features:
Access to detailed information about checking, savings, and loan accounts
Set card limits
Bills payment
Money transfer across bank accounts
Bank statements requests or other relevant documents online. 
Finding a branch or ATM at a specific location, etc.
Mobile banking
Your clients can benefit from a full range of banking offerings and services all accessible through their phones. Our team can help you implement tailor-made mobile banking software. Our software solutions are various and include basic software solutions with basic functionalities as well as mobile banking app with advanced capabilities.
Customer portal
We help you guarantee a safe and user-friendly environment for your customers with tailor-made banking solutions and SharePoint-based portals. We help you build B2C or Business to Client banking portals for ongoing communication and collaboration with your customers. We also build B2B or business to business with multiple logins for customer employees, portals with personalized content, financial services planning and other custom functions.
Banking customer relationship management or CRM
Leverage the powerful capabilities of Dynamics 365 and Salesforce to improve customer-related data generation and communicate effectively with prospects and customers. With years of customer relationship management consulting experience, we can help you increase the effectiveness of a variety of customer-facing activities, including:
Customer Service
Track Channel Activity
Cross-Selling and Up-Selling
Systematic Lead Care
Customer Data Management
Loyalty program management
Our solutions enable you to drive customer loyalty across your brand and multiple product lines with:
Establishing communication across multiple channels
Build a flexible reward system
Adopting an omnichannel approach to managing customer relationships
Implementing gamification elements and more
Bank data analysis
Leverage customer trends and liquidity forecasts to increase revenue and reduce risk by transforming raw data into trusted actionable, and consistent insights. We can help you implement these data analytics types: 
Channel analytics (analysis of branch transactions and customer traffic, analysis of click patterns, frequently visited websites, search behavior, most used mobile banking features, etc.)
Performance analytics
Marketing analytics (this enables you to guarantee success of marketing campaigns, factors driving sales growth)
Risk analysis
Customer analytics
Payment software
Our team will enable you to harness the power of digital payments. Our solutions will guarantee:
Bespoke mobile payment solutions to ensure fast and secure transactions.
Increase customer loyalty with NFC or QR-based mobile wallets that contain digital information about your customers' credit and debit cards, store coupons, loyalty programs, and more.
Enable your customers to make real-time person-to-person payments. 
Leading software
We can help you make faster, more informed lending decisions, reduce risk, and reduce the time and cost of lending. 
Digitize lending, underwriting and services.
Launch a configurable borrower portal for consumer, commercial and small business loans.
Choose a web portal or a custom mobile application to speed up the mortgage application process.
Make mortgage services more convenient with e-signature, e-delivery and e-payment tools. 
Create a single system of record for your lending operations.
Need an IT Service Quote?